INDUSTRY:
Fasteners and Hardware
TYPE OF OUTSOURCING:
Kitting
PROJECT LENGTH:
Indefinite
WHY THEY OUTSOURCED:
Too costly to keep the project in-house
Our Fairfield, Ohio client approached Engauge with an initial request to assemble 2 kits to help them manage customer-specific packaging requirements. Keeping the kitting in-house was resulting in high production costs, preventing the client from maintaining a competitive pricing structure.
Within one week of the initial conversation, Engauge had received products and was assembling kits at our facility. Less than one week later, shipments began and by week 3 Engauge had built out a month's worth of complex inventory the client could keep in-house. 
The client quickly expanded their request to include all 38 kits they were currently assembling and asked Engauge to take the contract on indefinitely. By outsourcing with Engauge, our Fairfield Ohio Client has reduced assembly time from 120 hours to 11 hours, significantly increasing their profitability while still allowing them to maintain inventory for large product shipments.
We utilized our existing talent pool to bring in qualified candidates faster than traditional outsourcing partners could compete with
We offered competitive piece-rate pricing that improved both their output and margin
Weekly progress meetings help align goals and expectations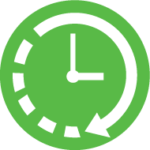 Engauge employees have extensive experience in manufacturing, including deep knowledge of ISO standards
Engauge quickly built up the client's inventory to desired levels and continue to provide daily shipments.  A process that previously required a full time employee in-house has taken Engauge far less time, helping the client maintain a competitive pricing structure they were unable to achieve on their own.  This has enabled them to meet increasing customer demands without sacrificing their bottom line.
"Our market demands have become more focused on customer specific packaging of our product. Engauge has allowed us to provide efficient accurate packaging and still remain competitive"
READY TO START OUTSOURCING?