INDUSTRY:
Plastics
TYPE OF OUTSOURCING:
Packaging
PROJECT LENGTH:
3 Weeks
WHY THEY OUTSOURCED:
Due to COVID, they were having issues keeping a steady assembly team on-site


Our Wisconsin client approached Engauge with a need for packaging of 2 parts for a national retail store to mold. Due to a Covid-19, they were unable to keep up with the projects deadlines in house.
Aware of Engauge's outsourcing ability they quickly arranged a meeting with their Operations Manager, HR Manager and Production Manager to learn more about our capabilities and tour our outsourcing facility. Within 1 week of the initial conversation, they decided to outsource the project with Engauge. Within 1 week of beginning the project we were fully staffed and  shipping out product.

Our ability to immediately begin the project, to staff up, train and ship out weeks sooner than the previously requested ship date gave our client the ability to meet the demands and exceed the expectations of a national retail store despite not having the capabilities in-house. 
We utilize our talent pool to bring in qualified candidates faster than any other organization.
Competitive Piece-Rate Pricing
We guarantee value and provide competitive outsourcing pierce-rate pricing
Weekly expectations and progress meetings to align goals and expectations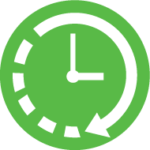 Flexible Production Schedules
We guarantee you never miss any deadlines, from staffing your facility to assisting with outsourced projects
Our Wisconsin client was able to meet an important customers deadline by outsourcing the packaging work with Engauge. Our ability to quickly staff this project, rapidly increase output, and guarantee 100% quality, were the factors that allowed our client to secure the national retailer project. 
Engauge was able to quickly spring into action and complete the packaging project within a very short amount of time, and in result complete the shipment before the deadline.
The success of this project is a testament to our ability to staff a project almost immediately and find the right talent; our Workforce Engagement team, who oversee all project operations; and our Associates, who show up with a great attitude and consistently perform each day. Our team worked with the client and Associates to ensure we evolved our process over the project to get product out as fast and as accurately as possible.
The project was completed at an affordable rate with high communication, and timely manner in which we tackled this project and will utilize our outsourcing service again whenever the need arises.  
"Our company was recently challenged with a large amount of manufacturing that our in house staff was short handed to accomplish. We subcontracted with Engauge on contract assembly services to help us complete our project on time. Their team was professional, detailed, and very experienced. I would recommend them to other manufacturers looking for the flexibility they offer as well as the comfort of a well-managed team."
READY TO START OUTSOURCING?