ELIMINATED ENTIRE BACKLOG
INDUSTRY:
Plastics (Injection-Molding)
TYPE OF OUTSOURCING:
Assembly
PROJECT LENGTH:
30 Days (extended to multi-year contract)
WHY THEY OUTSOURCED:
Current provider shut down because of Covid-19
The client approached Engauge with an urgent need for assembly of 3 of their part numbers for a key customer. Due to a Covid-19 outbreak, their current assembly provider was shut down, and their backlog had grown to 21 days.
Within 24 hours of the initial conversation, shipments of product arrived at the Engauge facility. Within 48 hours, the project was fully staffed with finished product being shipped back to the Client. By Day 5, Engauge had exceeded the previous provider's output, and by Day 8, the backlog was fully cleared.
The client quickly requested long-term pricing for the programs, and what started as a 30-day project is now a multi-year contract. The client has increased their profitability while reducing their backlog and completely eliminating rework.
Higher Quality Associates
We utilize our talent pool to bring in qualified candidates faster than any other organization.
Manufacturing is in our DNA
Our manufacturing experience gives us the ability to review the production processes and remove bottlenecks to improve efficiency.
Engauge employees have extensive experience in manufacturing, including deep knowledge of ISO standards.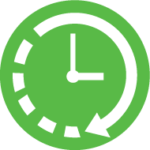 Flexible Production Schedules
We guarantee you never miss any deadlines, from staffing your facility to assisting with outsourced projects.
Our ability to quickly staff this project, rapidly increase our output, improve the efficiency of our process, and guarantee 100% quality, were the factors that secured this long-term.
The success of this project is a testament to our recruiters, who quickly found the right talent; our Workforce Engagement team, who oversee all project operations; and our Associates, who show up with a great attitude and consistently perform each day.
We've coordinated daily shipments on finished products, helping them quickly rebuild their inventory and take care of their customers.
"Engauge Workforce Solutions to the rescue. Our organization had an emergency situation arise on short notice with respect to sub-assemblies we provide to one of our larger customers. Within 24 hours of our request, Engauge had mobilized talent and began assembling. Very difficult time to do this with COVID and they were up for the challenge"
READY TO START OUTSOURCING?