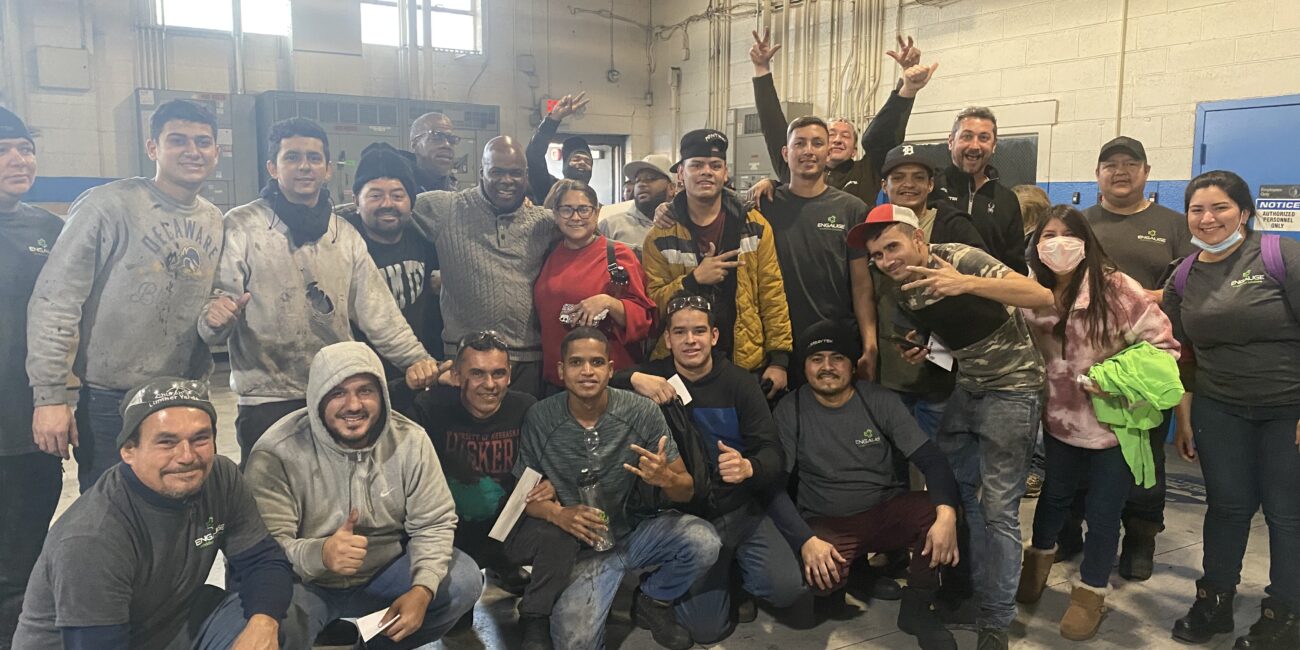 We're A Different Kind of Staffing Partner
Founded on a rich background of manufacturing and operational experience, Engauge understands the external environment, complexities and unique language of manufacturing and distribution. Most importantly, we know what we're good at, we choose to focus exclusively on industrial clients. We have decades of experience hiring, training and developing the right people to contribute to and drive our partners' success. Undoubtedly our experience in manufacturing sets us apart from our competitors when it comes to manufacturing staffing and distribution staffing.

We don't believe in cookie-cutter recruitment and staffing solutions. We spend extensive time getting to know our clients' business, down to the individual job requirements. We also work to understand your culture and the formal and informal ways you do your work. That way, we can fit the right Associate to the right job. We think of ourselves as a staffing accelerator, as a result the Associates we place are productive from day one so you can see, feel and measure the impact immediately
BETTER CANDIDATES = BETTER OUTCOMES
Our recruitment processes leverages Engauge's proprietary UPSIDE assessment, along with decades of experience in manufacturing and distribution. Our experience enables us to place the right Associates in the right roles, and with the right blend of hard and soft skills. Additionally, we provide customized training opportunities to help Associates expand their skills and to help ensure they have the knowledge and support needed to succeed in their new position. Therefore, by proactively working with our clients to identify and address skills gaps in their organizations, we can benchmark the current labor force and pinpoint critical skill gaps and bottlenecks. We then work to address those gaps by training, coaching, and or bringing in new talent as needed.
လျင်မြန်သောအစုလိုက်အပြုံလိုက်ဖြန့်ကျက်
We pride ourselves on helping companies rapidly increase their overall headcount in a short period of time without the typically high turnover rates. Whether you are dreading starting up a new shift or opening a new facility, adding a large amount of headcount in a relatively short period of time can be extremely stressful for your entire team; especially when it comes to providing the training and supervisory support. Engauge provides working onsite leads that act as an extension of your operational team to provide training support and additional supervision to ensure that retention is high and productivity is even higher.
WORKFORCE ENGAGEMENT PROGRAM
Because our Workforce Engagement Consultants come from manufacturing and distribution backgrounds, they go beyond the traditional role of an "on-site lead" to get to the root of production issues and drive improved performance outcomes. However, because they aren't commission-driven, our Workforce Engagement Consultants act as a final set of impartial eyes to weed out ill-equipped or poorly matched candidates before you spend time and money training them. Our Workforce Engagement program can be customized to meet your unique onsite and recruitment requirements, whether you simply need another resource to supervise the shop floor, or you're looking for full support for touring, training, onboarding and performance management.
Diversity and inclusion is not just important to Engauge, it is a core part of the fabric of our organization. We believe in employing team members from numerous cultural backgrounds. In result, we have internal staff who speak many native languages that also have direct experience in a wide array of industries. For example, we have in-house onsite and recruitment staff who speak 7 non-English languages and dialects (Spanish, Burmese, Karen, Hmong, Rohingya, ASL and Malay) and who work with clients and associates to ensure potential language barriers are reduced or eliminated. Our multi-lingual Workforce Engagement team spends time at clients working side-by-side with Associates to make sure they are productive from day 1. We also work with our clients to translate internal documentation (e.g., onboarding materials, work instructions) to ensure diverse Associates are fully integrated into our clients' cultures.
Engauge's expertise lies solely in manufacturing and distribution. Not only do we recognize the distinctive qualities of the different industry segments, but we also understand the obstacles that accompany them. Our service delivery is tailored to your industry and specific production processes, ensuring suitable solutions.
Engauge has been great to work with! For example, all people are very friendly and helpful. It has also been great having them provide a translator who has done a wonderful job. Furthermore, they seem to care not only about Engauge but also about our company. Above all, the interactions we have had since Covid only emphasized how much they care about the Associates.
Firstly, they helped us find candidates that fit our culture. Second, Engauge keeps the communication flowing whenever I need an issue to get resolve, they exceed my expectation as far the kind of candidate they provide our Company.
Most importantly, Engauge is very responsive and extremely easy to work with. They have a high level of communication and in short, are always in touch with their temporary staff in our facility!
I feel they show everyone their value. For example, they provide constant praise and encouragement to their Associates and show them they care about them by handling issues promptly, listening, giving Associates great job opportunities and options of what they feel they can be successful in. Most importantly, Engauge can hand you a great career and new life on a plate with the simple request that you be your best self, show up on time and be a great Associate for the company you're working for. To sum up, I don't think there is anything more you could want from a company.
Engauge has proven to be a great partner for over 20 years. The recruitment and staffing services are exceptional. Above all, the attention we have received is consistent and most of all greatly appreciated.
Engauge staffing has been nothing but respectful and good to me and in addition, they are always on top of things. Therefore, I would recommend family and friends to them.
The people in the office are great and helpful. That is to say, it was a pleasure to work for this company, thanks to Engauge I now work for a great company.