OUTSOURCED MANUFACTURING SERVICES
OUTSOURCED MANUFACTURING SERVICES
Capabilities & Key Aspects of Delivery
Capabilities & Key Aspects of Delivery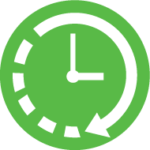 Engauge currently assembles products for injection molding, plastic, medical equipment, electrical and metal fabrication industries. We specialize in manual assembly and electrical harness assembly.
Our kitting services allow you to decrease inventory space by kitting to stock or kitting on demand. We can kit anything, having supported customers in the mechanical assembly, electrical assembly, food and beverage, marketing, retail, e-commerce, medical, and print industries. We view ourselves as an extension of your business, and we carefully pack products using your customized packaging to deliver your brand to your customers.
Want to save on postage costs? Let us presort your outgoing mail ahead of time per each zip code to ensure you are given the commercial discount when mailing via USPS.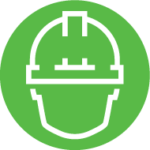 Our services involve the storage and distribution of products. Our shared outsourcing facility with other projects is highly organized through our ERP system. Storing products in a shared facility you share space, people, systems, and equipment (and costs!) with other companies. Engauge manages transportation services but the shipments are approached differently for each client depending on their needs. Handled by Engauge, client or third party depending on project needs and as frequently as needed, up to daily.
Piece-rate based on time and motion studies, our manufacturing expertise reduces production time, eliminates overtime and reduces product waste, significantly lowering the overall cost of the project for our client!
Provided by Engauge supervisors and project leads. Our in–house training facility allows us to train and cultivate employees to work a variety of projects such as medical grade equipment assembly.
Provided by the client for short-term projects, potential co-investments on long term projects.
We can help you convert fixed costs into variable costs, release capital for investment elsewhere in your business, and avoid large expenditures in your business.
Our time studies and economy of scale can give your firm an important competitive advantage allowing the product to arrive on time with no quality issues guaranteed.
Hiring and training staff for short-term or peripheral projects can be very expensive, and temporary employees don't always live up to your expectations. By outsourcing, you can focus your resources where you need them most.
We have the staffing advantage. Handling the same project in-house might involve taking weeks or months to hire the right people, train them, and provide the support they need. As a staffing business, we can go into the office immediately staff up and begin a project. 
We can help your business shift its focus from peripheral activities toward work that serves your internal staff and current projects.
Our goal is to take the risk off the client. As we experienced with COVID-19, markets, competition, government regulations, financial conditions, and technologies all change very quickly. Let us manage this risk for you. 
Why outsource with Engauge?
Why outsource with Engauge?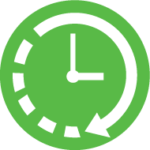 Manufacturing is in our DNA
100% of on-site resources have manufacturing or distribution backgrounds in direct labor roles.
Flexible Production Schedules
We can ramp a project within 48 hours and support fluctuating production schedules, while maintaining quality standards.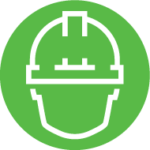 Higher Quality Associates
As a staffing firm, we have access to unparalleled talent pools and provide feedback and mentoring to help our teams succeed and grow.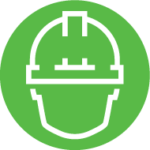 Engauge employees have extensive experience in manufacturing, including deep knowledge of ISO standards. This enables them to deliver at exceptionally high quality levels and to provide insights to improve the manufacturing process.
We offered competitive piece-rate pricing that improved both their output and margin.
Weekly progress meetings help align goals and expectations.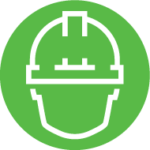 Our ability to run on all 3 shifts increases our speed, productivity and allows us to meet high demands.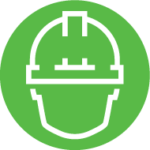 We utilized our existing talent pool to bring in qualified candidates faster than traditional outsourcing partners could compete with.
Outsourced Manufacturing FAQ