QUALITY CHECK ON ALL PRODUCTS
INDUSTRY:
Consumer Products
TYPE OF OUTSOURCING:
Assembly
PROJECT LENGTH:
Indefinite
WHY THEY OUTSOURCED:
Extremely time consuming process
Our Wisconsin client approached Engauge because of labor and space constraints in their facility with a project that their automation couldn't handle. Keeping the manual assembly project in-house resulted in bottlenecks because of how much time the project was taking.
Less than 24 hours after our conversation, we were assembling at the Menomonee Falls, Wisconsin Engauge facility. Just 1 day after the initial conversation we began distributing products for the client.
They have a high cost of labor, outsourcing with Engauge helped reduce this cost. We are able to shave off cycle time without sacrificing quality. By outsourcing with Engauge, our Wisconsin Client has reduced assembly time from 3+ minutes per product to 1 minute per product and as a result, drastically increased their profitability.
Higher Quality Associates
We utilize our talent pool to bring in qualified candidates faster than any other organization.
Manufacturing is in our DNA
Our manufacturing experience gives us the ability to review the production processes and remove bottlenecks to improve efficiency.
Engauge employees have extensive experience in manufacturing, including deep knowledge of ISO standards.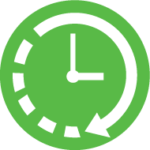 Flexible Production Schedules
We guarantee you never miss any deadlines, from staffing your facility to assisting with outsourced projects.
We've coordinated shipments on finished products, helping them take care of their customers. We are continuously brought new opportunities to quote and take on for them as we're becoming a valuable, affordable, and reliable partner in their manufacturing process.
Our ability to quickly staff this project, rapidly increase our output, improve the efficiency of our process, and guarantee 100% quality, were the factors that secured this long-term.
The success of this project is a testament to our ability to staff a project almost immediately and find the right talent; our Workforce Engagement team, who oversee all project operations; and our Associates, who show up with a great attitude and consistently perform each day. Our team worked with the client and Associates to ensure we evolved our process over the project to get product out as fast and as accurately as possible.
The project was completed at an affordable rate with high communication, and timely manner in which we tackled this project and will utilize our outsourcing service again whenever the need arises.  
READY TO START OUTSOURCING?