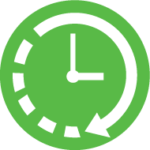 Sometimes, you need associates placed for a temporary assignment or short-term project. We understand these needs and have a deep pool of associates who enjoy the flexibility of this temporary work and have proven themselves working with us on other projects. Project work is also a great opportunity for greener associates to explore a variety of positions to find what they like, gain valuable experience, and prove their work ethic and attendance.
A contract-to-hire model allows you the opportunity to evaluate if an associate's skills and work ethic align with your company's performance expectations and culture before you commit to a permanent hire. During an associate's probationary period, they remain on Engauge's payroll so we handle all the administrative burden.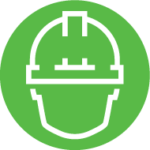 Particularly for competitive, higher-skilled positions, a direct hire can be the best way to attract candidates from current roles they are unsatisfied with and to demonstrate your company's commitment to their future with you.  Engauge is committed to only placing associates we believe will excel at your organization – we demonstrate this by splitting the direct hire fee into four payments over 90 days.
We pride ourselves on our ability to provide companies with a large number of associates quickly and to seamlessly integrate them into operations. We have a proven track record of helping companies start up new shifts or bring in 100+ seasonal associates without the significant turnover frequently experienced from a seasonal workforce. We recently helped a client bring in over 150 associates in less than a month, allowing them to increase productivity by 43% while keeping turnover at 11%.
We are dedicated to helping associates find stable employment to improve their lives and support their families. Through decades of experience, we have developed processes to help "career ladder" hard-working, motivated and reliable temporary and/or seasonal associate by redeploying them into contract-to-hire roles after seasonal spikes or in the event of mass layoffs. This "win-win" approach enables Engauge to not only attract higher-quality talent for seasonal workforce needs, but to leverage temporary assignments as a training ground to identify high-potential talent that can be seamlessly transitioned to contract-to-hire positions once busy season is over.
Workforce Development & Training
Our 7,000 square foot industrial training center is focused on partnering with companies to create customized training programs that mimic internal processes so associates are arrive at your facility prepared with the skills and knowledge to be productive from day 1. Our in-house Workforce Development Team comes from Lean Manufacturing backgrounds and have years of hands-on experience working in manufacturing and distribution environments and leverage a mix of classroom and hands-on training to educate associates.
Workforce Engagement Program
Our Workforce Engagement Program takes on-site support to the next level. 100% of our Workforce Engagement Consultants come from direct roles in either manufacturing or distribution. They have experienced first-hand the obstacles manufacturers face on a daily basis, especially when it comes to getting new team members up to speed. From working side-by-side on the floor to ensure associates are meeting both productivity and quality KPIs to providing training, coaching and mentoring that dramatically improves retention, our Workforce Engagement Consultants will help deliver an on-site support program customized to your unique business needs and grounded in their decades of direct manufacturing and distribution experience.
By leveraging Engauge as the employer of record, you can expand your talent base – or bring furloughed / laid-off employees back to work – without taking on the financial and administrative burden of increased full-time headcount. Engauge can support all payroll and related administrative functions, including hours and recordkeeping, tax withholding, unemployment insurance, and all other payroll-related activities.
As employer of record, Engauge is committed to providing a comprehensive benefits package for our associates. This includes three Affordable Care Act (ACA) compliant insurance plans, as well as dental and vision plans. We also offer 40 hours of vacation pay, 6 paid holidays, and an online associate portal where associates can track hours and access paystubs.
We offer reports customized to your business to help guide strategic decisions, control costs and reduce turnover, such as OT analysis, spend by month, spend by position and more. We tailor reports to your business needs to create tools and processes to help drive continuous improvement in your workforce. We also can provide customized payroll reporting by department, branch, purchase order, OT breakdown, temp usage for OSHA reporting, average number of hours worked per week, and many more.
Engauge has in-house staff fluent in 7 languages and dialects. We provide a wide variety of translation services, from translation of job manuals and onboarding materials to conducting tours and onboarding sessions in associates' native languages.
Engauge has been great to work with! For example, all people are very friendly and helpful. It has also been great having them provide a translator who has done a wonderful job. Furthermore, they seem to care not only about Engauge but also about our company. Above all, the interactions we have had since Covid only emphasized how much they care about the Associates.
Firstly, they helped us find candidates that fit our culture. Second, Engauge keeps the communication flowing whenever I need an issue to get resolve, they exceed my expectation as far the kind of candidate they provide our Company.
Most importantly, Engauge is very responsive and extremely easy to work with. They have a high level of communication and in short, are always in touch with their temporary staff in our facility!
I feel they show everyone their value. For example, they provide constant praise and encouragement to their Associates and show them they care about them by handling issues promptly, listening, giving Associates great job opportunities and options of what they feel they can be successful in. Most importantly, Engauge can hand you a great career and new life on a plate with the simple request that you be your best self, show up on time and be a great Associate for the company you're working for. To sum up, I don't think there is anything more you could want from a company.
Engauge has proven to be a great partner for over 20 years. The recruitment and staffing services are exceptional. Above all, the attention we have received is consistent and most of all greatly appreciated.
Engauge staffing has been nothing but respectful and good to me and in addition, they are always on top of things. Therefore, I would recommend family and friends to them.
The people in the office are great and helpful. That is to say, it was a pleasure to work for this company, thanks to Engauge I now work for a great company.